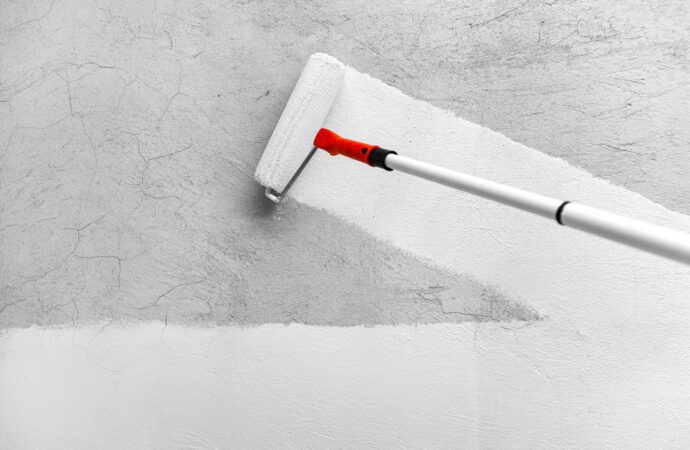 Are you going through the 5-minute Crafts life hacks on Youtube for a smooth wall surface? Think you have found the right D.I.Y tools to finish your paint but to no avail? Orange peels and knockdowns all over the walls? No judgment, we all have been there. More often than not, we wanted a perfect result at such a low cost. But how possible it is to do so? I would say that it is better to save the stress and let the experts do the work. It is definitely worth the investment to accomplish an excellent outcome. 
League City Professional Painting Contractors will take care of the hassle for you. It is our priority to fulfill your satisfaction. Say goodbye to the orange peels and blistering paints. Our outstanding result will have your guests stay a little longer, admiring the fine and smooth dining room walls of your house. 
With League City Professional Painting Contractors, your walls are in the good hands of our experienced primer painters. In the business for more than 10 years, we diagnose the condition of the wall and carry out the repair and prevention. Our team is equipped with the best products and tools to deliver excellent service to our customers. For example, eliminate the imperfections with the right power washer and then remove the stains on the area with the best quality trisodium phosphate cleaning solution. 
We want to bring value to your investment in our services by providing the best finishing for your walls. From selecting the best primer which blends perfectly with the surface of your wall to the high-quality paint for the finishing coat. At League City Professional Painting Contractors, we believe that the backbone of a successful project is the right approach, good communication, and dedication.
It takes just less than 5 minutes to search for our contact on the Internet and call our friendly customer service. Also, you can simply drop by at our store near you. What are you waiting for? Hurry and get the walls fixed before your in-laws come to visit. You are only one decision away to impress your in-laws with the superior result of your wall finishing.
Here is a list of our services you can get at League City TX Professional Painting Contractors:
We service all of Texas. Below is a list of cities most of our services are at on a daily basis: